Class Blog
Friday 19th October
As Schoolhampton nears its end, we have had another extremely busy day working with Tim Hall who has left us with five key life skills / messages:
1 - It is important to have goals and want to be successful
2 - We can learn anything if we really want to
3 - Effort always leads to results
4 - We learn through following a process
5 - Life is so much easier if we get on with everyone!
The day started with enjoying our last breakfast together (including bacon rolls). We then began our workshop with Tim which has involved a pencil trick, juggling, making paper aeroplanes, and then building tepees. For more information, you can visit his website: http://www.bego.co.uk/education-workshops/primary-workshops/yr56-growth-mindset-motivation
We are now looking forward to ending the day with cakes to celebrate what's been an amazing week - well done and thank you everyone for all of your hard work. Have a great half term.
Thursday 18th October
Well - where has the week gone? We have had another fun-filled day full of working in teams to make pizzas / fresh pasta, followed by a very enjoyable trip to the swimming pool. We are really looking forward to our visitor tomorrow - a great way to end what has been a brilliant week.
And here's a quick glimpse of 'Our Reading Retreat'.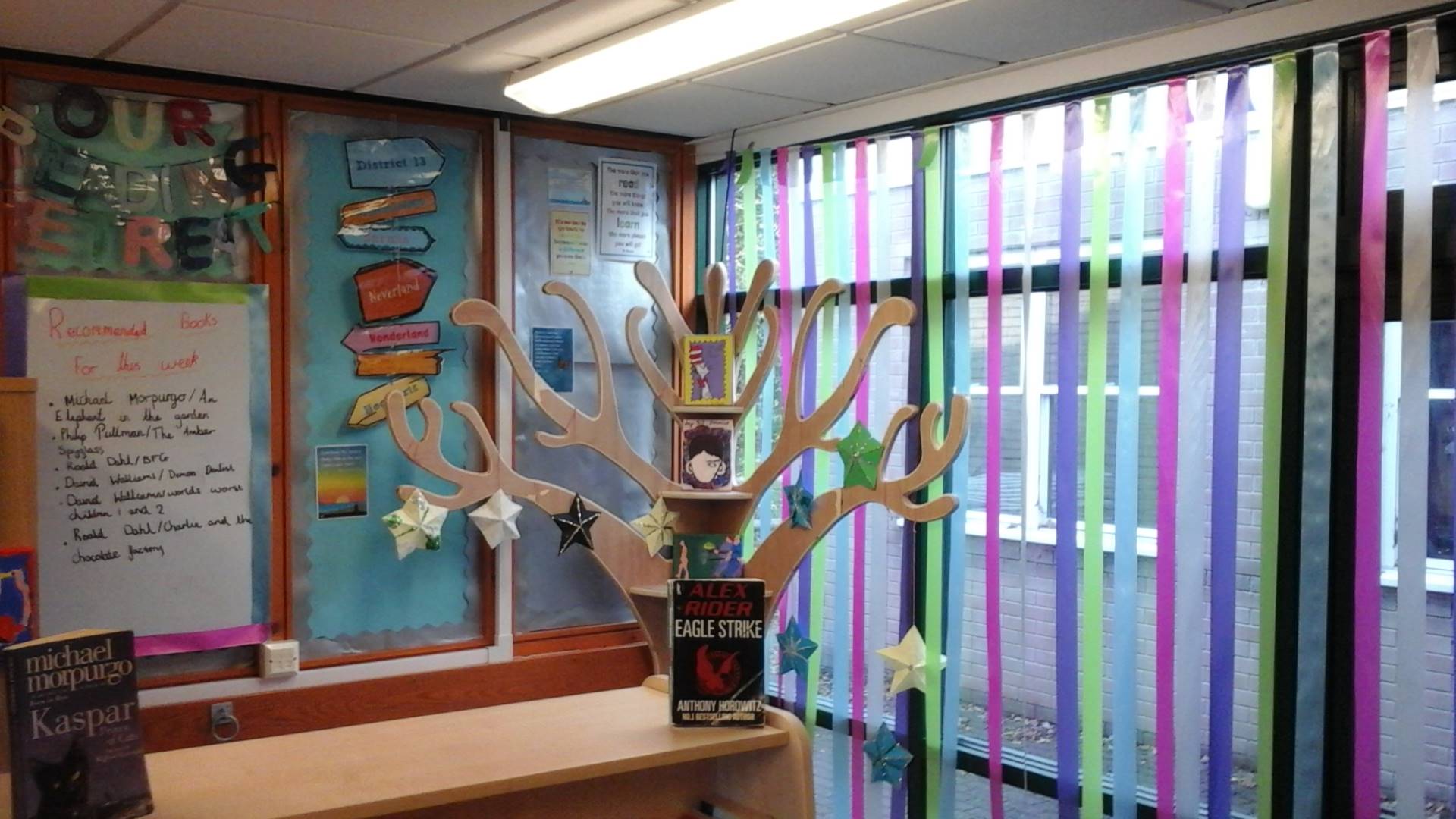 Thursday 18th October
We've had a fun packed day today! We have taken part in low ropes, team building games and archery.
Looking forward to Pizza and jelly with ice-cream for tea followed by a DVD and popcorn.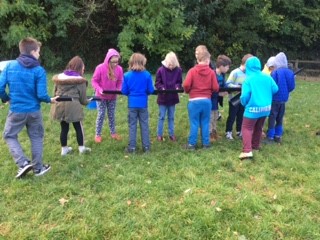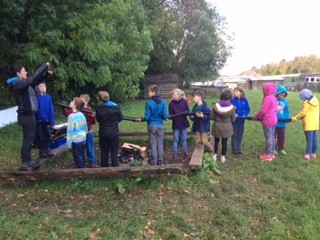 Wednesday 17th October

Everyone has enjoyed another fantastic day at Okehampton. The bike ride to Meldon Reservoir was good fun and the gorge scrambling was brilliant. Getting everyone in and out of wetsuits was a challenge! Great picnic lunch and everyone looking forward to bangers and mash for tea.. - Mrs Marney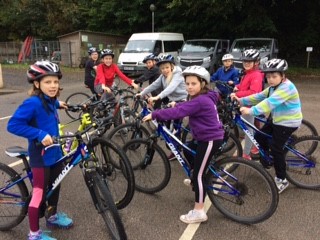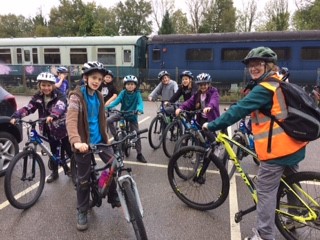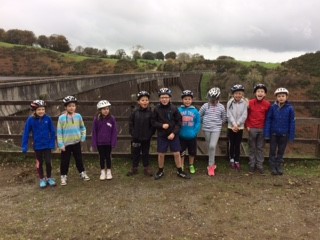 The children really went the extra mile for the room inspection this evening!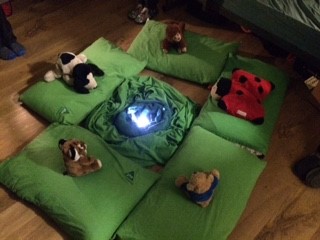 Then we had a fantastic night around the bonfire singing songs and playing games, with hot chocolate and biscuits afterwards.
Schoolhampton
What another busy day at Schoolhampton! The children were all keen to set to work completing Our Reading Retreat which now looks pretty amazing! There are just a couple of bits to finish off before all is revealed. We spent the afternoon working in teams to complete a number of challenges involving chairs, drain pipes and tennis balls, planks of wood and skipping ropes, and newspaper. We are looking forward to tomorrow's Schoolhampton Bake-Off and an afternoon at the swimming pool.
Tuesday 16th October
Well done everyone at Schoolhampton for working as a real team, and with great enthusiasm on today's project of beginning the revamp of what will soon be known as 'Our Reading Retreat'. Pictures will be posted at the end of the week showcasing our creativity, but in the meantime, here are just a few snap shots of some of the work which has been going on.
Okehampton
Everyone slept well and we're now having a brilliant second day at Okehampton!
We're spending the day at Bracon Tour and taking part in bush craft, mountain boarding and the climbing wall.
The children are very excited about the roast dinner this evening and a quiz....Mrs Marney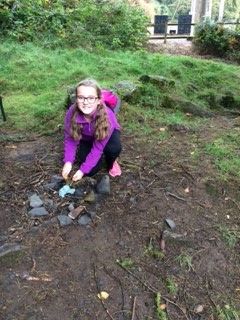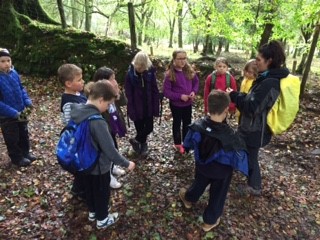 Monday 15th October
Okehampton -
We arrived safely and the children have enjoyed their first activity of orienteering or weasling. Bit drizzly but children not worried!
We've already had an orienteering competition - and here are the winners! - Mrs Marney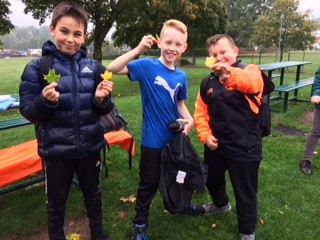 Evening
We have just had dinner. Wendy, the cook, remarked that our children were the best behaved and most polite children that she has seen all season. We are so proud of our children.
After dinner we enjoyed toasting marshmallows on the campfire and then went on a night walk - it was great fun! - Mrs Marney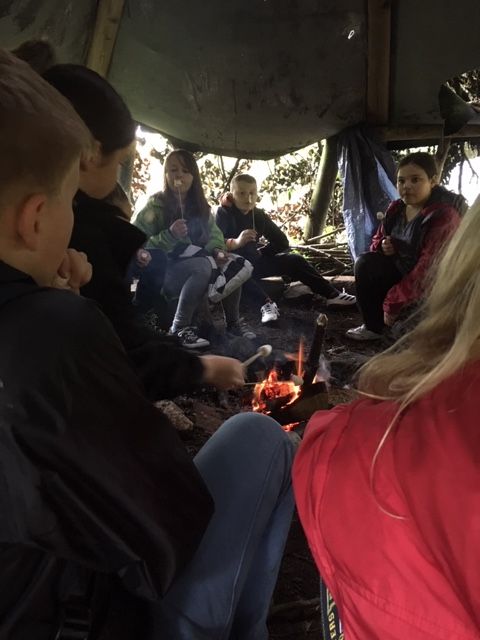 Schoolhampton
We have made a great start with breakfast, team building games and plans for revamping 'Our Reading Retreat'. - Mrs Mawer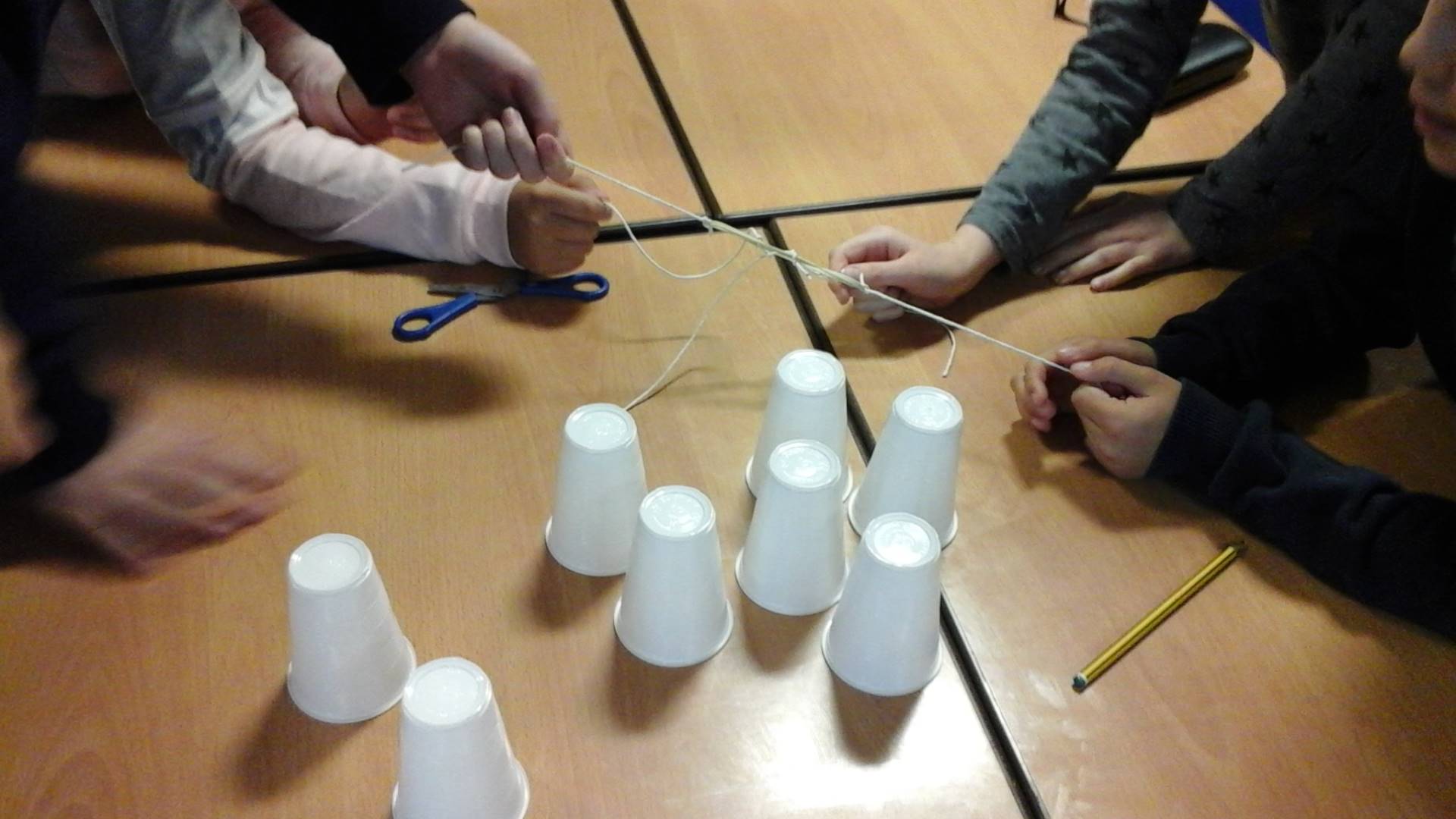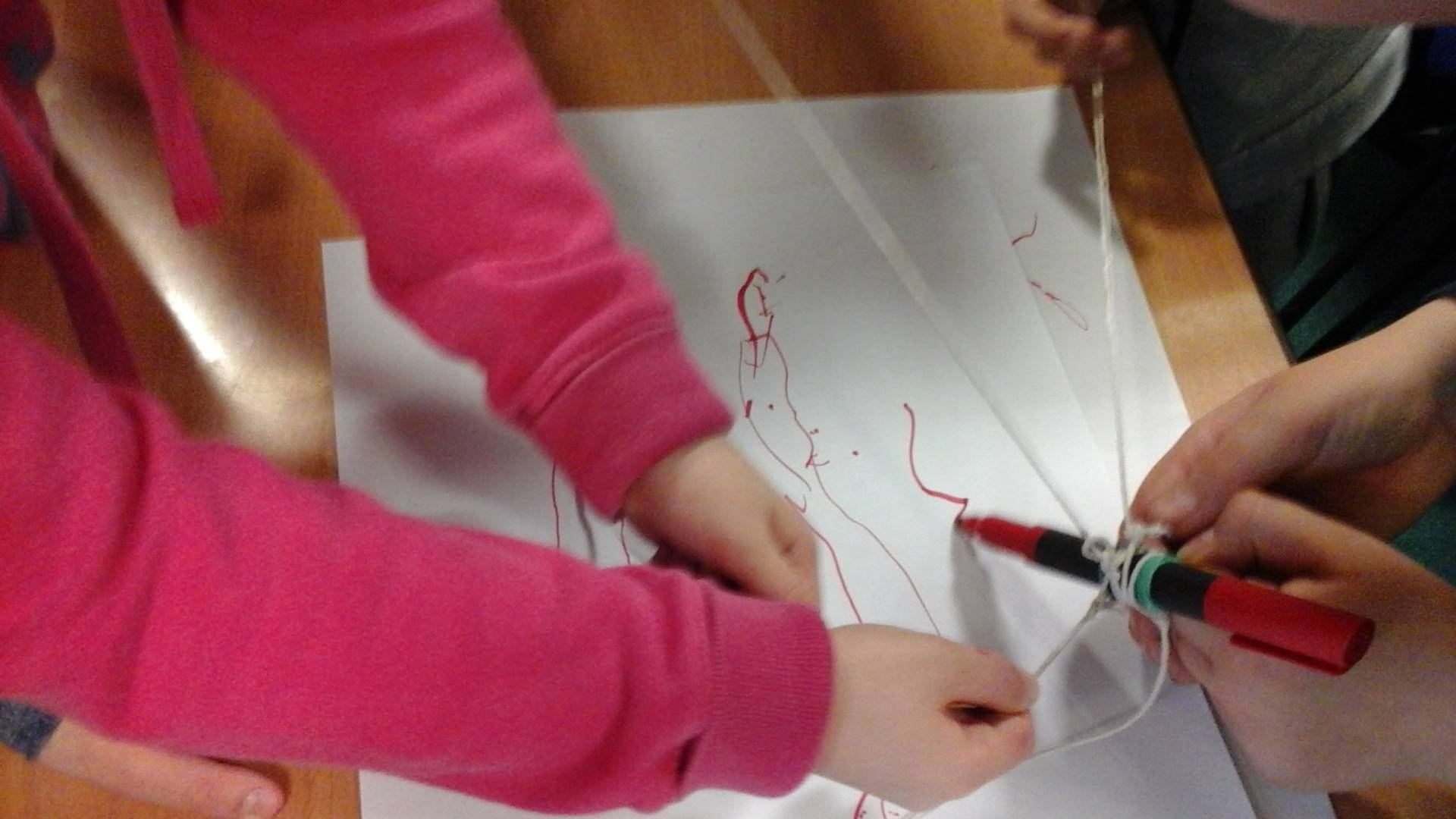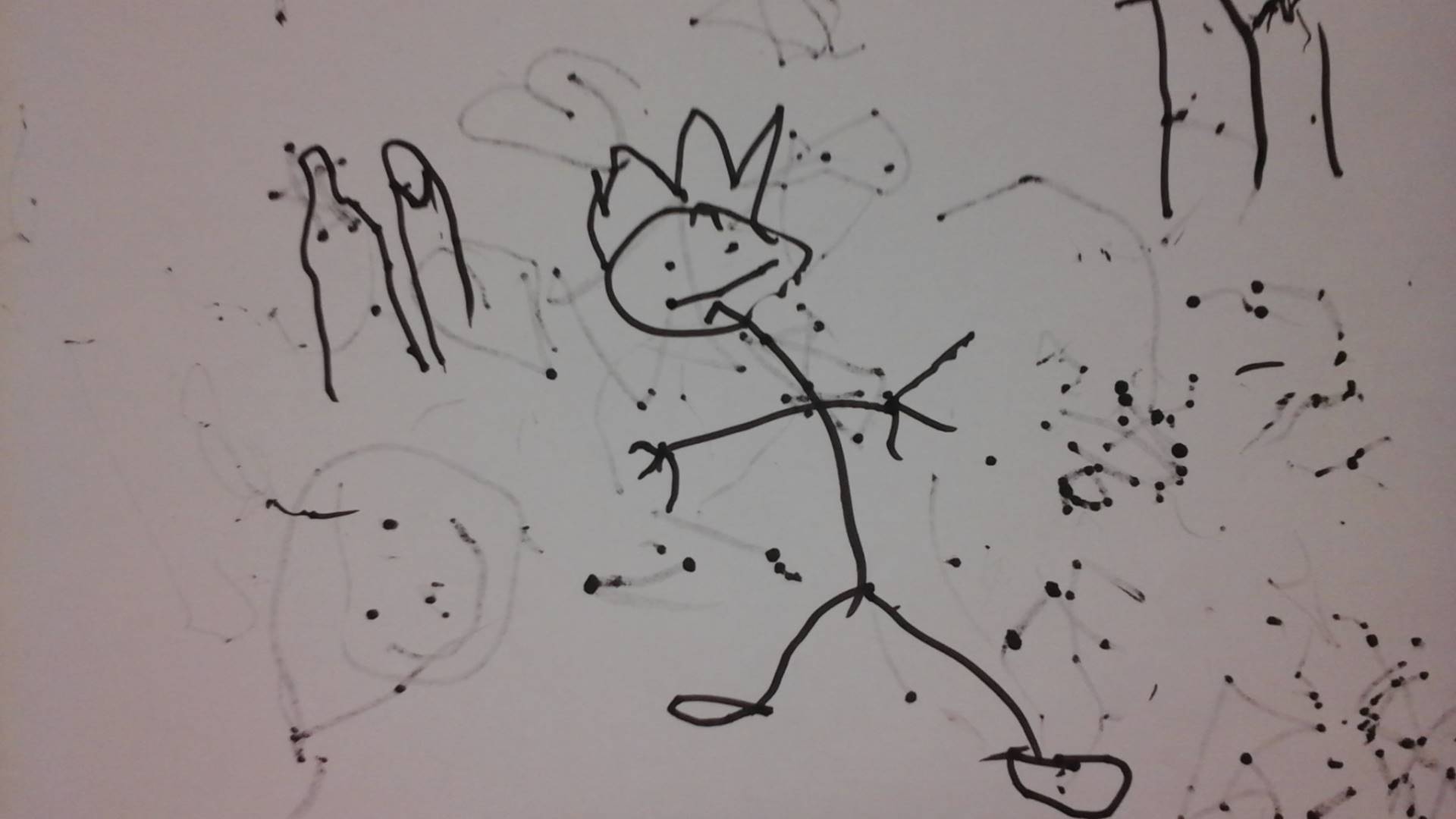 Friday 12th October

Thursday 11th October
Year 6 enjoyed an art day on Wednesday where we explored how colours evoke emotions through expressionism artwork. We used the famous picture of 'The Scream' by Edvard Munch to experiment with how colours evoke different emotions. What emotions do you feel when you look at this version? Look out for our self-portraits coming tomorrow which will show how we have interpreted our understanding of colours and the emotions they evoke.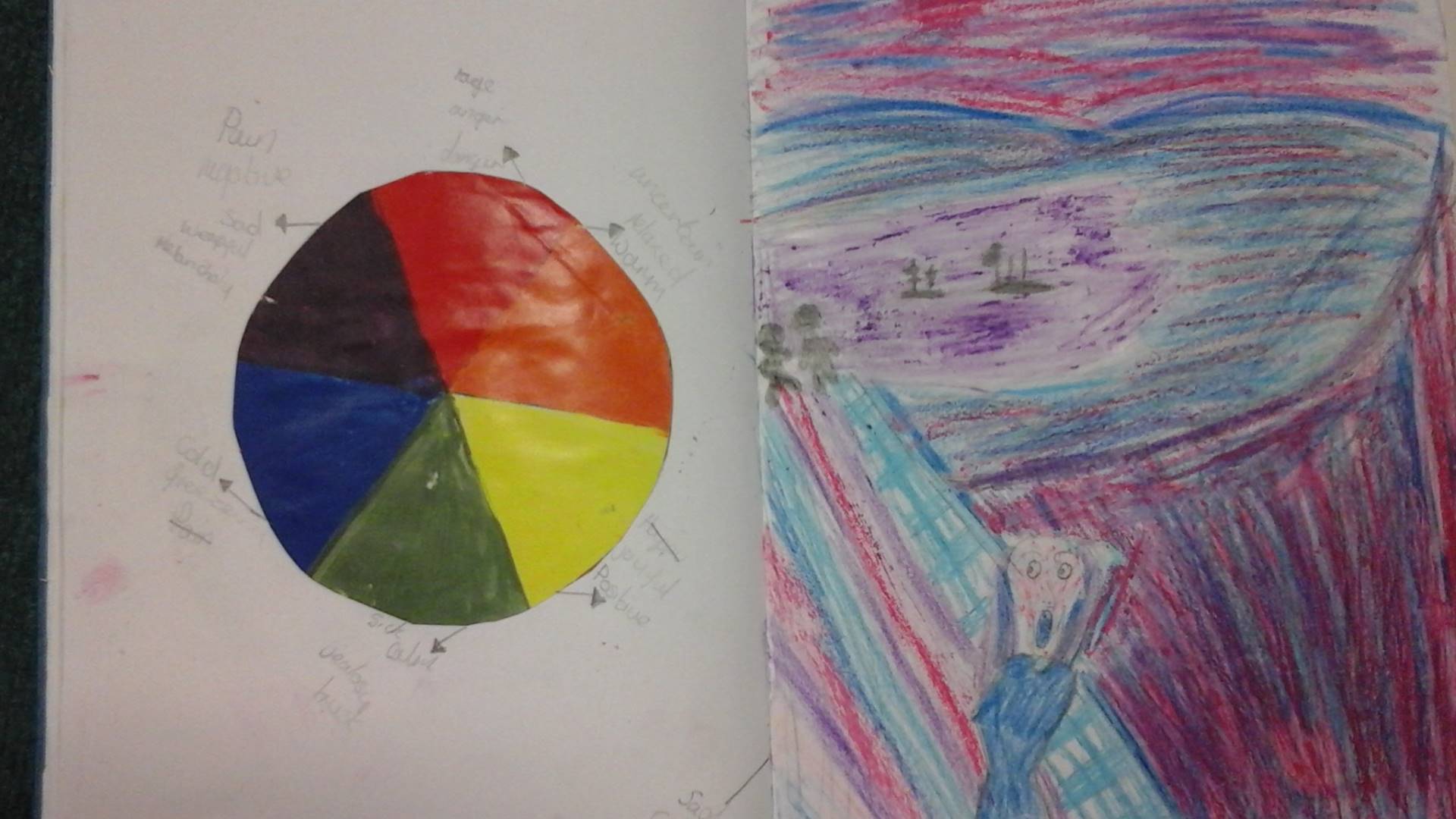 Friday 5th October
Today, Year 6 have celebrated National Poetry Day by working collaboratively to learn, rehearse and perform poems.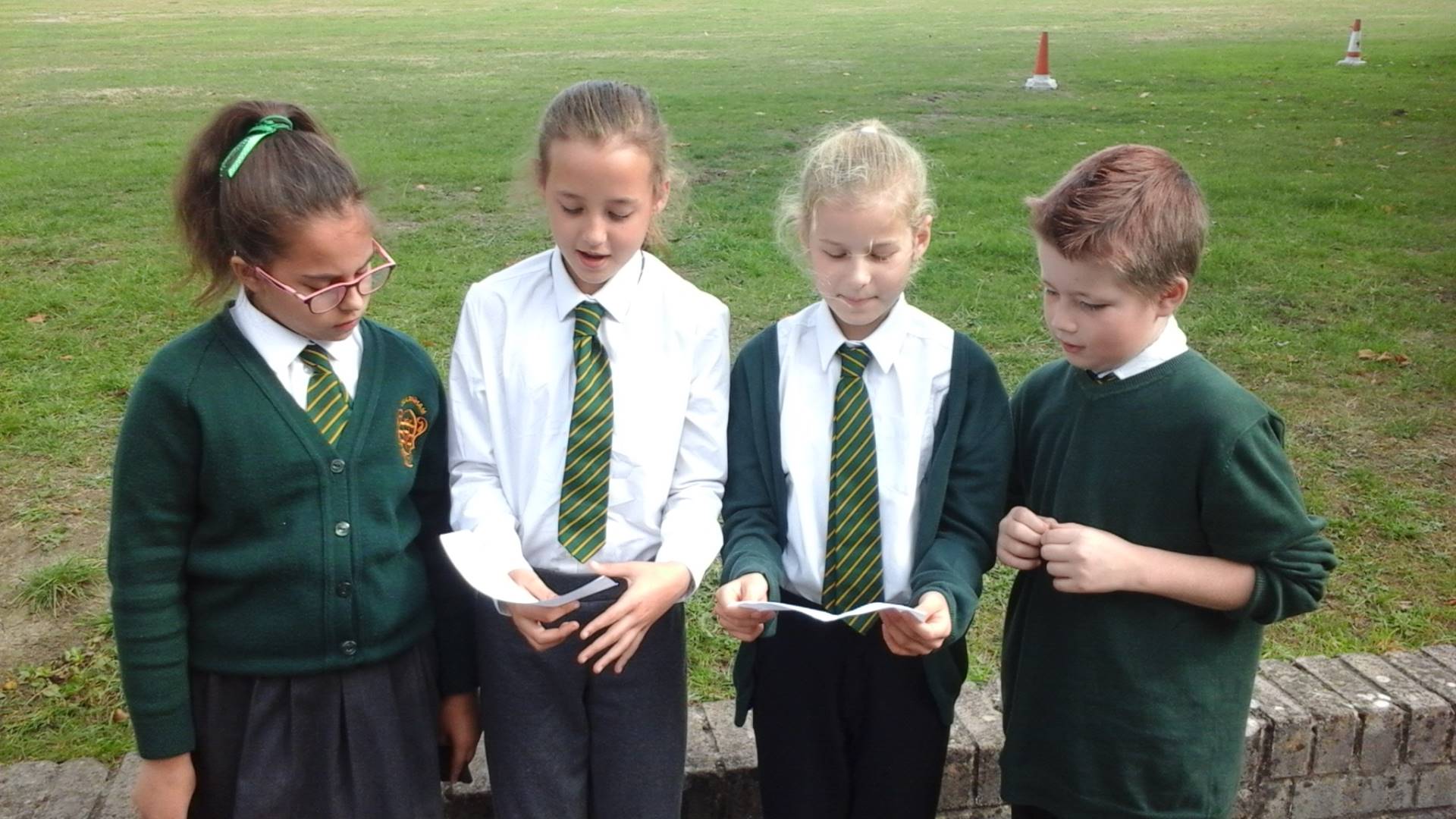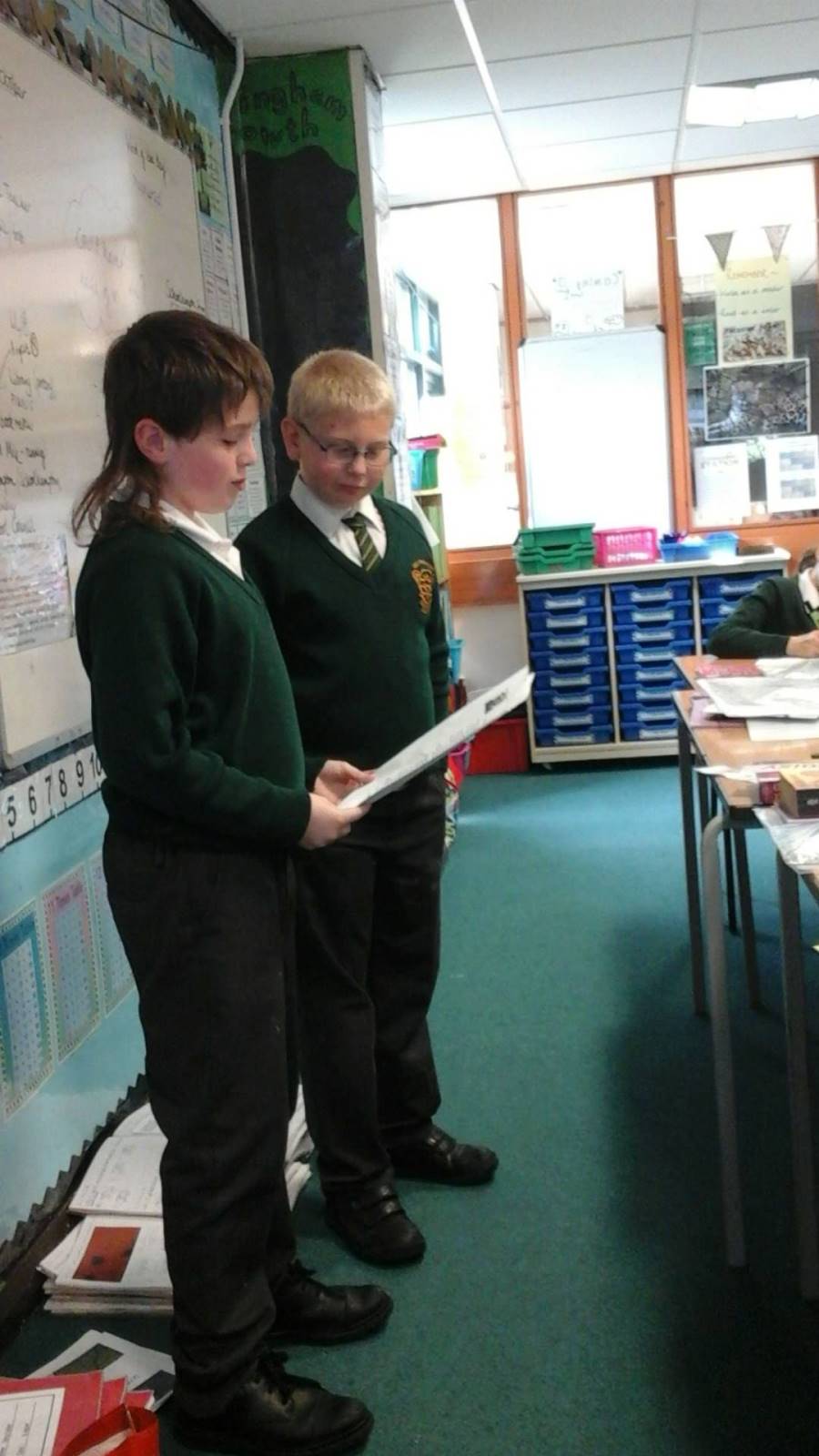 Thursday 4th October
Year 6 have been learning all about how we see. We have had fun making colour spinners to prove that white light is actually made up of the different colours of the colour spectrum. It took us a while to get them working, but thanks to some great team work, resilience and perseverance we all got there in the end!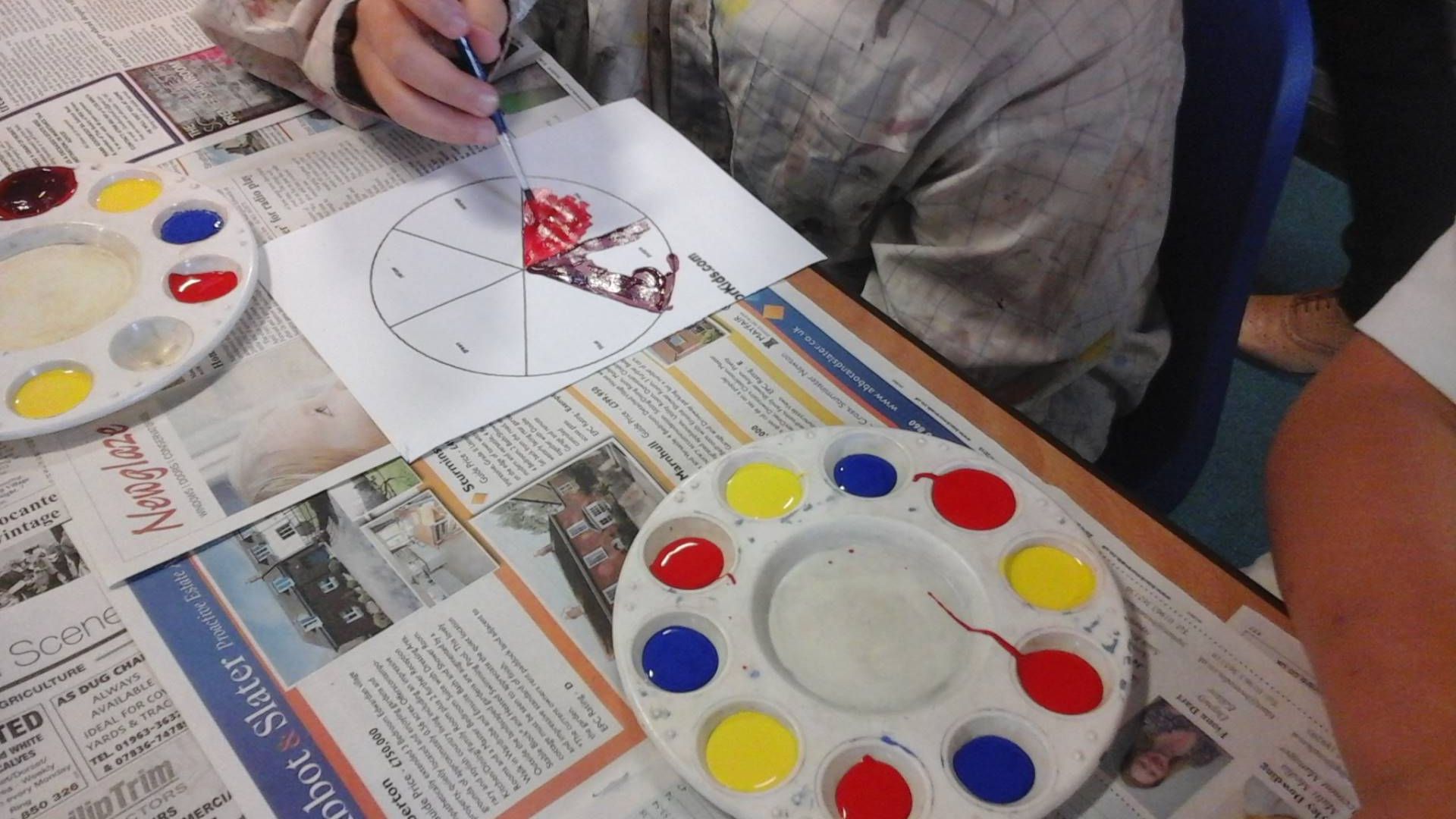 Wednesday 26th September
We have linked our harvest display to our topic 'Gallery Rebels'. Our harvest basket is inspired by the art form Pointillism that was created by Georges Surat in the 1880s. Year 6 spent an afternoon sketching fruits and vegetables, which had come from Mrs Mawer's allotment or Mrs Marney's garden. We used a cotton bud to carefully apply a limited pallet of colours to our drawings. The individual tiny dots blend together from a distance to create an image. We collaborated whilst creating our artwork to ensure that we produced a fantastic finished piece for display.
We hope you like our display and we are happy to tell you more about this art form.
Friday 7th September
This week, we have been discussing the school roles available to the Year 6 children. These jobs include being a sports captain, a house captain, a librarian, a 'buddy' and a PA.
This is a very serious process! The children have to write a letter of application, outlining why they think they should be considered for the role. Then there is an interviewing session, where they are asked further questions about why they think they are a suitable candidate.
The children will find out during Gillingham Growth assembly this afternoon what role they have been assigned to - make sure they tell you!
Thursday 6th September 2018
Well, what a great start we've all made to Year 6! We have already had two busy days settling into the routines and expectations of Year 6.
Today we began exploring our new autumn topic - Gallery Rebels. The children were challenged to work collaboratively to re-create a famous piece of artwork in a fun and engaging activity - ask them to explain the rules as it was not an easy task! Mrs Marney and I were impressed by how well the children worked together, and as a result of their enthusiasm and focus, the work produced was fantastic! Take a look...