Class Blog
Wednesday 10th October
Today the children have been creating a poster to advertise their smoothie - they have had the challenge of including persuasive vocabulary / slogans and exploring ways to make their advert stand out from the rest of the others. We are hoping for the children to be able to make their smoothie before the end of the week. They have decided what fruit they would like to put into it and used the internet to research prices of their ingredients.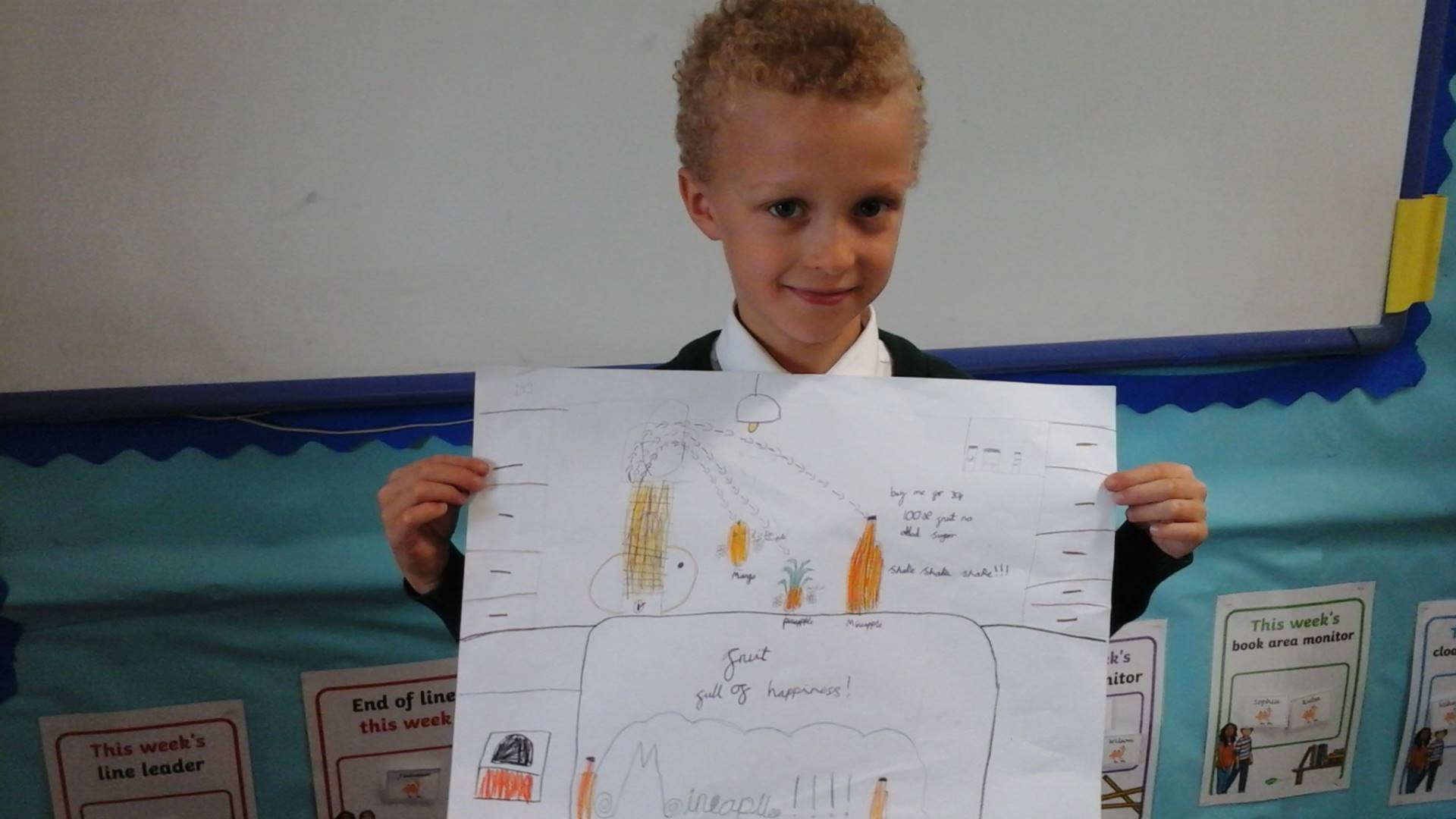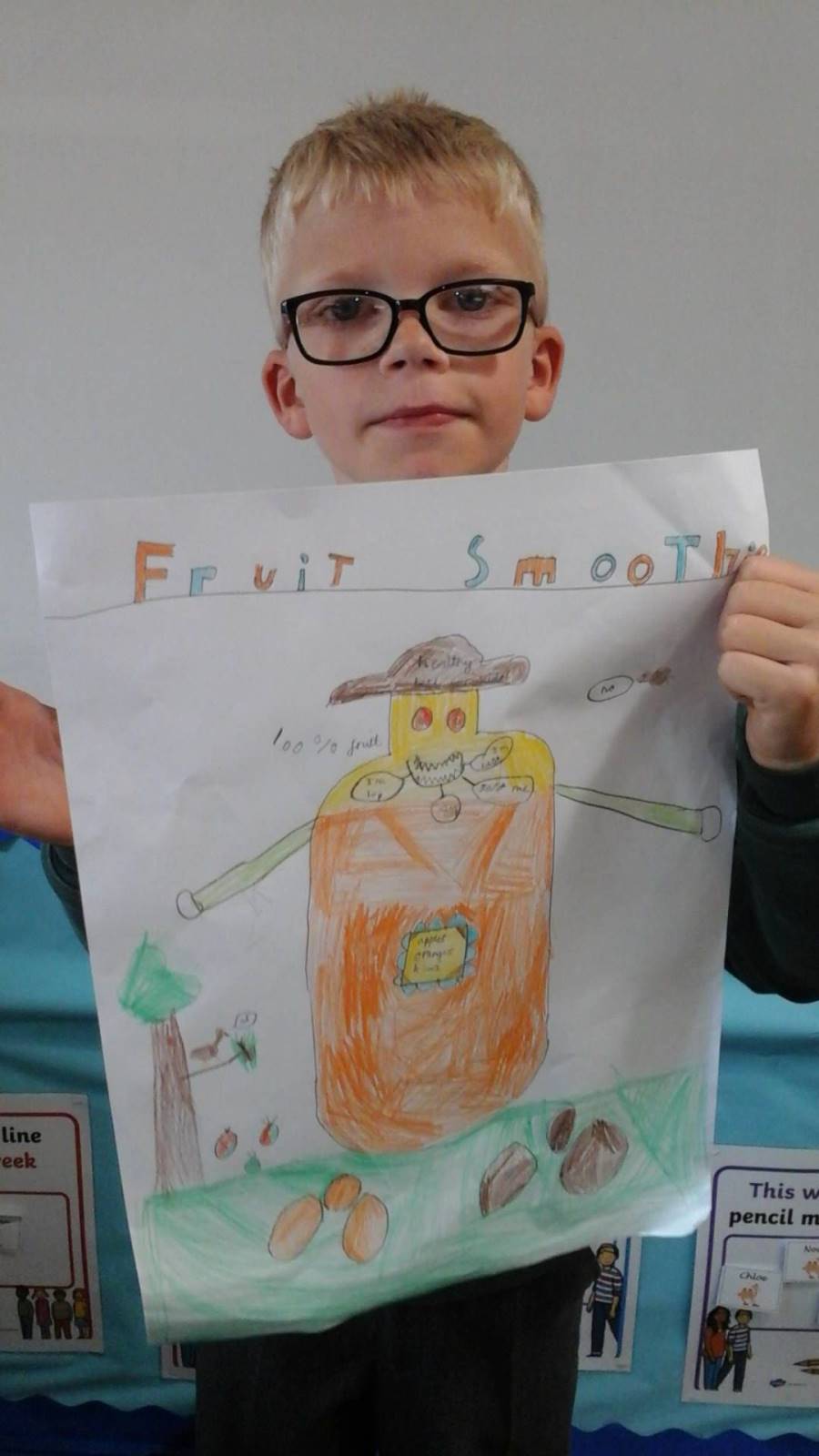 Tuesday 2nd October
Last week in year 3, the children have been exploring and reciting 'nonsense' poems and then writing their own. They based their learning around the poem 'Ning Nong Nang' by Spike Milligan. They really enjoyed performing their poetry to each other and being recorded on video.
Here are a a couple of children performing their version of 'Ning, Nang, Nong'.
Monday 25th September
Year 3 have had a busy start to the year! We are enjoying our new topic 'Scrumdiddlyumptious'. We have been tasting, evaluating and baking our own bread.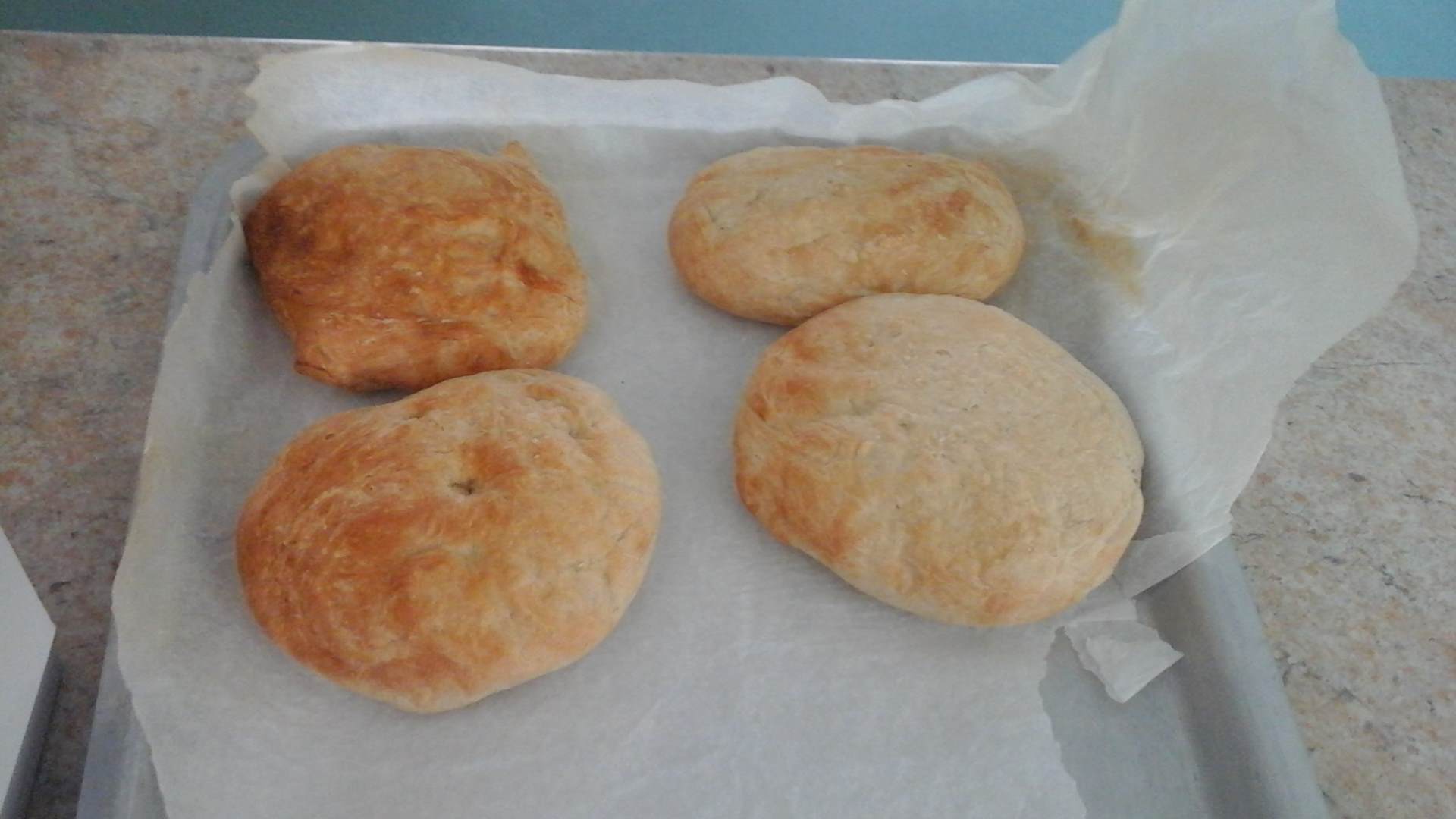 Currently, in DT we are in the process of designing our own packaging for a scrumptious food that we have chosen.
To go alongside this DT learning, we have been writing instructions for making bread as well as for our own imaginative creations.
In Maths we have been busy learning about place value and using our skills to solve lots of problems!