News
PUBLIC HEALTH ENGLAND ADVICE ON CORONAVIRUS
CORONAVIRUS Advice from Public Health England
Please click HERE for advice from Public Health England.
In summary, the guidance advises schools should stay open and follow hygiene guidance.
Any staff member or pupil who has been to one of the affected countries in the last 14 days and feels unwell should self-isolate at home and call 111.
If there is a confirmed case in a school or setting (which there isn't at the moment) Public Health England will advise you directly.
CHRISTMAS LUNCH DAY AND XMAS JUMPER DAY
Thank you to everyone who wore a Christmas Jumper in return for a donation to Save the Children.
Thank you to Ms Gemma Beasley and Mrs Chris Foster for their hard work in producing over 250 Christmas meals today.
Thanks to our lunchtime team for supporting them on this festive day.
The children have had a lovely lunchtime.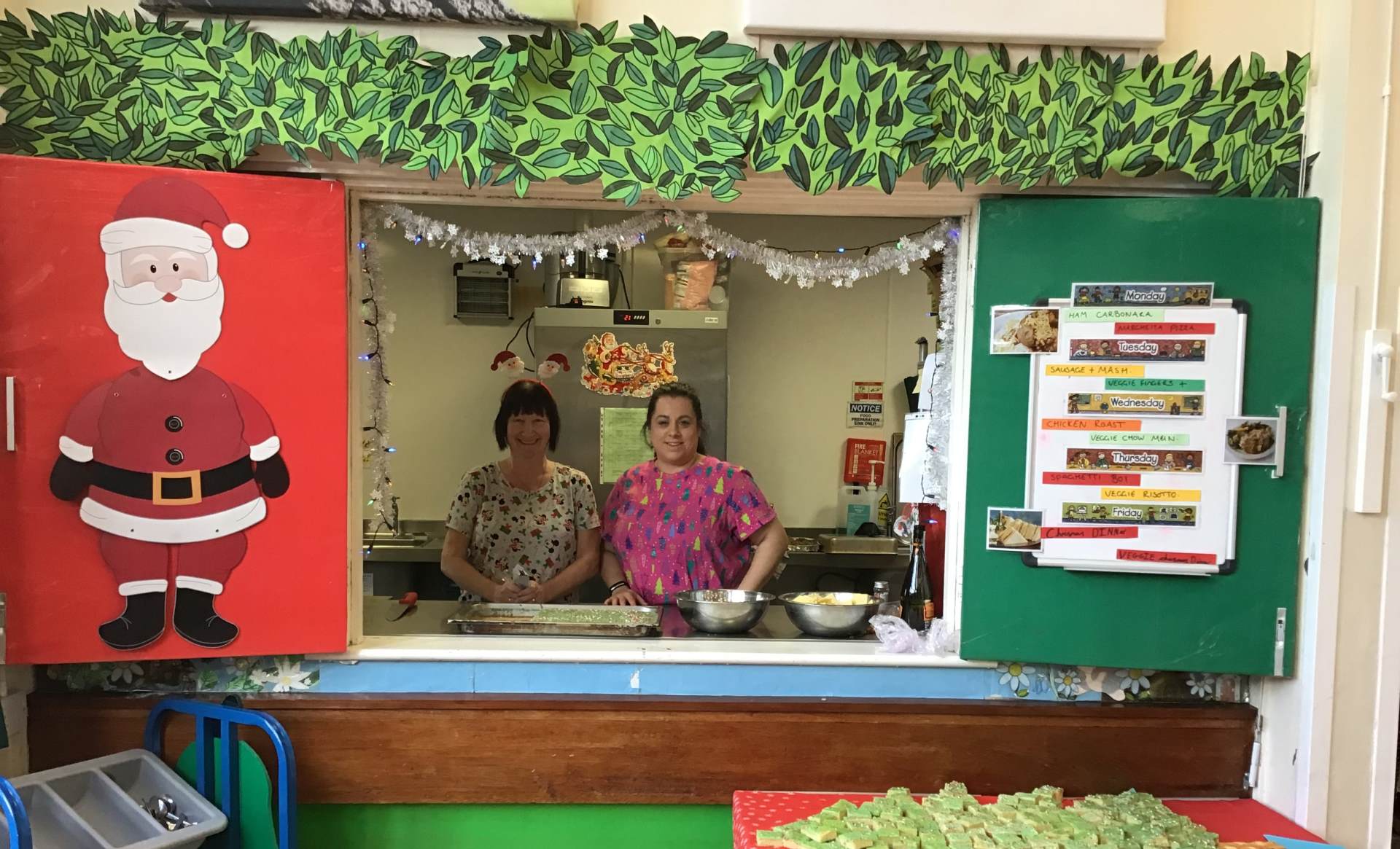 Music Ensemble
Our music ensemble group is going from strength to strength in their lunchtime club.
These children are dedicated and turn up every week, having practised at home and I am very proud of them for showing such great commitment and enthusiasm.
500 Words Competition
'500 Words' is the UK's most successful short story-writing competition for children between the ages of 5 and 13.
It was launched back in 2011, after Chris Evans had a dream. He dreamt of getting children excited about reading and writing. All children: no matter what their ability, experience, or background.
It's super simple. All entrants must pen an original story, no more than 500 words in length, and submit it online. It can be about ANYTHING you want – space-ships, grannies, insects, microwaves. The list is endless!
Stories are judged anonymously, without regard to grammar, punctuation or spelling.
Entry is via an online entry form available at www.bbc.co.uk/500words.
MAKE SURE YOU GET YOUR ENTRIES IN BY 7PM on FRIDAY 8TH MARCH.
Good luck and happy writing! - Mrs Marney
Read for Good Readathon
Dear Parents and Carers,
Thank you so much for your fantastic support with our whole school 'Readathon' event. You have raised £365 for the 'Read for Good' charity which is a huge amount of money! The charity will use your money to buy new books for sick children in hospital and arrange for professional story tellers to visit them too. Please do thank all the extended family members and friends who sponsored your children and pass on the good news.
Mrs Marney
Remembrance Day 2018
Friday 2nd November 2018
On Friday 2nd November 2018 our school is launching a 'Read for Good' sponsored read and we would love your child to join in!
The sponsored read event was explained to the children in our whole school assembly on Monday morning and on Friday they will be bringing home a 'Sponsor Card'. The children can choose whatever they want to read - from comics to classics and audio books to blogs - it's all about reading for fun. The money they raise in sponsorship will be used by the 'Read For Good' charity to provide a regular supply of brand new books and a resident storyteller to every major children's hospital in the UK.
All you have to do is:
Take a look at what they plan to read, or help them complete their list of books to read. Remember they can read whatever they want: books, e-books, poetry, comics – anything goes! Sharing books is fine too (in fact recommended!) as well as listening to audio books.
Help your child find sponsors among family and friends. The easiest way to sponsor a child is at www.readforgood.org/sponsor (which family and friends can use too) or return the sponsor card with a cheque(s) or cash sent to school.
Your children will be helping other children in hospitals get books, as well as helping themselves. Our school receives free books worth 20% of our grand sponsorship total – so there really is something in it for everyone.
The completion date for our Sponsored Read is Monday 26th November 2018.
For further information, please visit the 'Read For Good' website www.readforgood.org.
Thank you for your support –
helping your child to keep reading, raising and being amazing!
Mrs Marney
Friday 12th October
Today we took part in 'Wacky Hair for Hospice Care' to raise money for Weldmar.
Thank you so much for your support- the children have really enjoyed showcasing their crazy styles whilst raising money for such a great cause!
We were very lucky to have a visit from
'Well-Baa' the Weldmar mascot who came to say hello and a big thank you to the children for raising money for the Weldmar charity. They were very excited to see him!
Tuesday 9th October 2018
On Tuesday 9th October, 10 girls from Year 5 got to experience a 'Girls in Science' day at Bruton School for Girls.
The morning started with an introduction to the activities and meeting the teachers.
Our first activity was all to do with chemistry, we had to use our sense of smell to guess different food items in boxes to see if we could guess what they were.... the onion was very stinky!
Then we got to make our own bath bombs, choosing different scents and colourings.
Next we watched a video about gliders, we discussed what made a good glider and got to experiment with making our own, testing them to see which groups went the furthest. We found out that making it as light as possible with a large wingspan got the best result.
After that it was time for lunch. We went to the canteen and got to choose our food - including a yummy pudding!
Our last activity of the day was in the Biology department, we had to extract DNA from bananas using different solutions in test tubes. We had to wear lab coats and safety goggles- it was really fun!
We all gathered back together at the end of the day and said thank you to all the adults that made our day so fun and inspiring and said our goodbyes.
These photos show the children's work at 'Stick Art Club'. The children made rafts last week and tested to see if they floated. This week they made clay and stick animals. There are still spaces at Stick Club for children in years 2 and 3.