Online Safety
Our children are growing up in a world where more and more their lives involve online content. The problems that some young people face and bring into school for support with today are very different to those that we, as parents, dealt with at their age. Yes, there are the incidents of people calling others names or bullying but today this is as likely to be happening online as it is in the playground. Children are exposed to wider communities than we ever were as young people - that is brilliant as there is a wealth of information out there that children / young people can find for themselves and that supports them to develop and grow - however as we are all too familiar there are also groups or individuals who would like to engage or encourage our young people into ideas or actions that as a family or community we would want to protect them from. The internet is not going anywhere - it will continue to be a bigger and bigger part of all of our lives because it is useful and efficient. That means we all have a duty to protect and guide our young people to be safe - just like we wouldn't let our children go out in the dark in black clothes and walk across busy roads without teaching them to do it safely. We need to do the same with using the internet. Yes they are safe in the house but where are they and who are they interacting with are still two big questions we need to continue to ask and have answers to.
To help you as families achieve this we provide regular lessons on E-Safety at school. Research does show however that even when children understand the dangers in school they can go home and feel safe and then forget to follow the guidance they have been given. To support you further we have put together some advice links and pamphlets below that will hopefully support you keeping your children safe.
Our E-Safety lead is Dr Nash: if you would like further support, please do contact her at school.
Guidance for using social media
Government advice is that social media sites are appropriate for young people aged 13 and above. Children below this should not be allowed accounts and if they access your accounts they should be supervised whilst doing so.
| | | | |
| --- | --- | --- | --- |
| Facebook | Twitter | Snapchat | Instagram |
| Roblox | TikTok | Netflix | |
Guidance for using different technology in the home
This advice came from the UK Safer Internet Centre website
Advice on using smart speakers Advice on using laptops
Advice on using phones Advice on using game consoles
Advice on using tablets Advice on using smart TVs
Advice on using social media platforms / apps
Useful External Websites: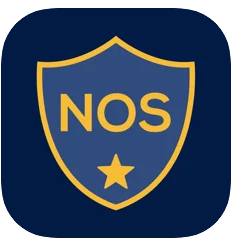 Here is a link to a free to download app that parents can use to keep themselves up to date with apps that their children might be using! It is created by the National Online Safety Group.

Click on the link below to see the most recent information from Dorset Police: