School Lunches
Gillingham Primary School believes that the school lunchtime is a great opportunity for all of our children to sit down together and enjoy their healthy and tasty meal, while developing their social skills.
Good food and good food culture have been shown to lead not only to healthier, happier and more fulfilled children, but to improved educational attainment.
We are able to provide children with a nutritious hot lunch or a healthy packed school lunch.
All meals are cooked and prepared here on site by our fantastic kitchen team.
We offer a choice of;
hot main meal
hot vegetarian meal
a filled jacket potato or
a packed lunch option (which includes a sandwich, fruit and crisps).
Our school lunches are available at a cost of £2.50 per day.
Reception, Year 1 and Year 2 children are entitled to free school meals under the Universal Infant Free School Meal Scheme.
To order your child's lunches, please log on to 'School Money' account and select the dates and the options you would like us to provide a lunch for your child.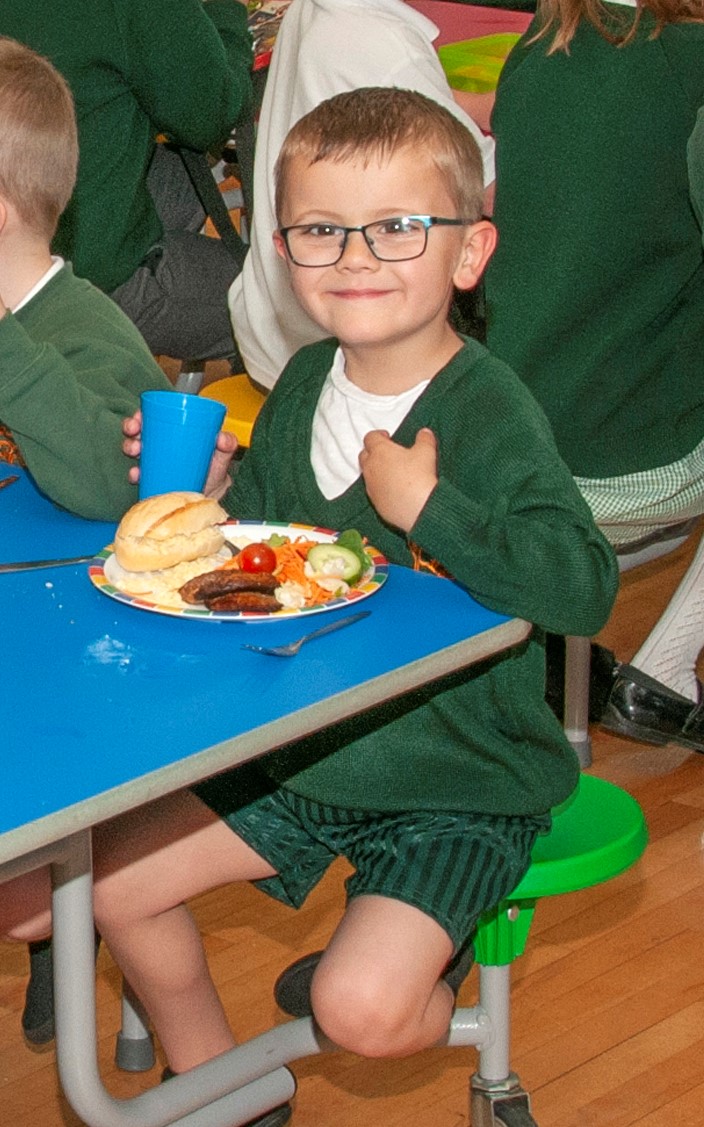 UIFSM - UNIVERSAL INFANT FREE SCHOOL MEALS
Back in September 2014 significant changes happened to school food; cooking went back on the school curriculum, new food standards were introduced and every pupil in Reception, Year 1 and Year 2 became eligible for a free school meal.
More information can be found at www.schoolfoodplan.com
We would be grateful if parents who would ordinarily be entitled to Free School Meals to continue to register with Dorset County Council at www.dorsetforyou.com and visit the free school meals section.
FOOD INFORMATION REGULATIONS 2014 - ALLERGENS
We continue to provide accurate information concerning the 14 major food allergenic ingredients which may be found in the foods we produce and serve.
We have identified any allergens in our menus and have a file in our kitchen which we are happy to share with you.
If you would like further information please visit: