Curriculum rationale
Our curriculum is:
Designed to inspire.
Broad and balanced to engage all interests.
Personalised; using innovative approaches to tailor to individual needs.
Designed to monitor pupil performance regularly showing development across and within years.
Complemented by extra-curricular opportunities to encourage independence and investigation.
Designed to ensure pupils are prepared with the skills and attitude to move onto Secondary education.
The aims of our curriculum are to:
Ensure our pupils are inspired to learn and develop new skills
Encourage all pupils to reach and exceed their potential by offering a challenging, stimulating and exciting curriculum
Develop the whole child and encourage them to become curious about the world
Provide our children with the freedom to be creative and explore new ideas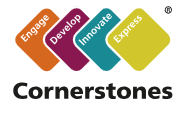 Here at Gillingham Primary School we provide a creative curriculum based around the Cornerstones Curriculum, a nationally recognised approach for delivering outstanding learning opportunities for children.
What is the Cornerstones Curriculum?
The Cornerstones Curriculum is a creative and thematic approach to learning that is mapped to the 2014 Primary National Curriculum to ensure comprehensive coverage of national expectations. Our curriculum is delivered through Imaginative Learning Projects (ILPs) which provides a rich menu of exciting and motivating learning activities that make creative links between all aspects of our children's learning.

We believe children learn better when they are encouraged to use their imagination and apply their learning to engaging contexts. Our curriculum provides learning challenges throughout the academic year that will require children to solve problems, apply themselves creatively and express their knowledge and understanding effectively across the curriculum.

Cornerstones also provide a rigorous essential skills framework that outlines the end of year expectations in all subjects. These essential skills are tied to activities and are age related so that staff can track children's progress and identify their individual learning needs.
How it Works?
Children will progress through four stages of learning in each ILP – Engage, Develop, Innovate and Express. To find out more about these stages please click on the Cornerstones logo which links through to their website:
Click HERE to see a Curriculum overview for Reception.
Click HERE to see a Curriculum overview for Year 1.
Click HERE to see a Curriculum overview for Year 2.
Click HERE to see a Curriculum overview for Year 3.
Click HERE to see a Curriculum overview for Year 4.
Click HERE to see a Curriculum overview for Year 5.
Click HERE to see a Curriculum overview for Year 6.

We use White Rose planning (click on picture link to find out more about White Rose Maths) for our maths lessons, which is a government funded teacher centred planning approach to support teachers in planning meaningful, practical maths which encourages the children to think deeper and really embed understanding of key concepts rather than encourage them to race through maths at a superficial level.
We recognise the importance of spiritual, moral, social and cultural development (SMSC) in enabling our children to become rounded, positively contributing members of society and therefore this is regularly timetabled in every class. We use Jigsaw to plan our SMSC sessions. Click on the picture to link to the Jigsaw website and find out more about it.
British values (click on the link to understand more about British values in primary schools) are also something that we hold as important in our community primary school and we work hard to ensure our children understand and celebrate their cultural heritage diversity whilst understanding their commitment to being British in the 21st Century. British values are:
democracy; 
the rule of law; 
individual liberty; 
mutual respect for and tolerance of those with different faiths and beliefs and for those without faith